Enabling a Direct Connection Between ForeFlight and Bad Elf GPS
If the location services on your iOS device are not connecting to Maps in ForeFlight—which sometimes happens following updates to iOS—you still can get your GPS feed via a direct connection with Bad Elf. Here's how to enable a direct connection in ForeFlight.
Navigate to the Settings icon in the top toolbar
Scroll to the bottom and select the Devices section
Click on Bad Elf GPS
Enable Direct Connection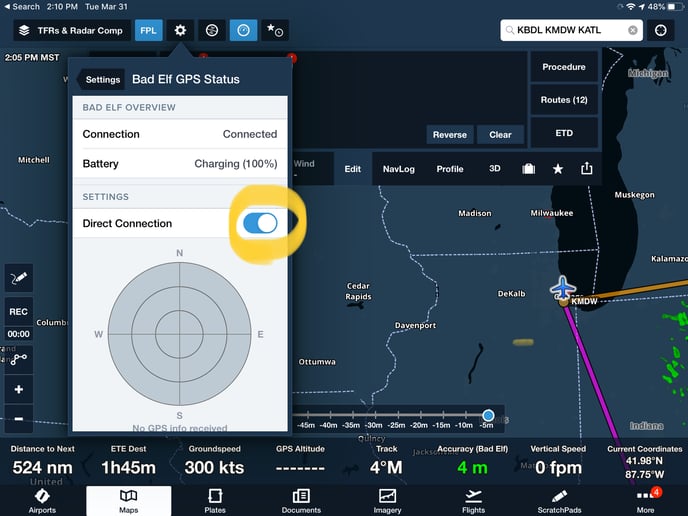 You also can reach this screen by navigating to the More tab in the bottom toolbar, selecting Devices, and clicking on Bad Elf GPS.
If the above steps fail to resolve the issue, contact Redbird Support for further troubleshooting.